PCEPSDI selected by UNIDO and DOE to event manage its PIEE Project
February 2014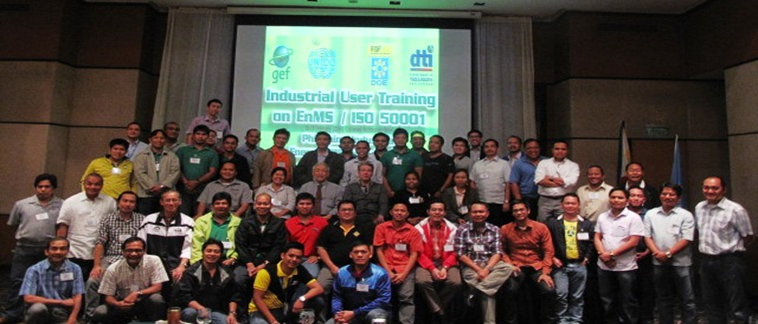 The Department of Energy (DOE) and the Department of Trade and Industry (DTI), with the technical assistance of the United Nations Industrial Development Organization (UNIDO) under the Global Environment Facility (GEF), launched its Philippine Industrial Energy Efficiency Project (PIEEP) which aims to promote energy efficiency in the industrial sector, specifically to conduct capacity building among stakeholders, and to integrate energy efficiency in to the management systems. Represented sectors for this project are government agencies and those from the food & beverage, basic metals, chemicals, and pulp & paper industries.
In conducting its trainings, UNIDO has selected PCEPSDI after undergoing a bidding process. As its new Event Manager, PCEPSDI's role is to oversee training preparations and requirements- from invitations, follow up of participants as well as conducting logistical and technical support for the Energy Management System (EnMS) component of the project.
The contract started last February 2014 with the holding of its Industrial Users Training for EnMS, Policy Workshop on EnMS, Partnership Meeting with the Federation of Philippine Industries (FPI) and the Experts Training on EnMS, all in Metro Manila. There will be other trainings to be held in Pampanga, Laguna, Cebu, Iloilo and Cagayan De Oro.